Obituary for
Riley Anderson Duke
Riley Anderson Duke
JULY 31, 1928

–

AUGUST 28, 2021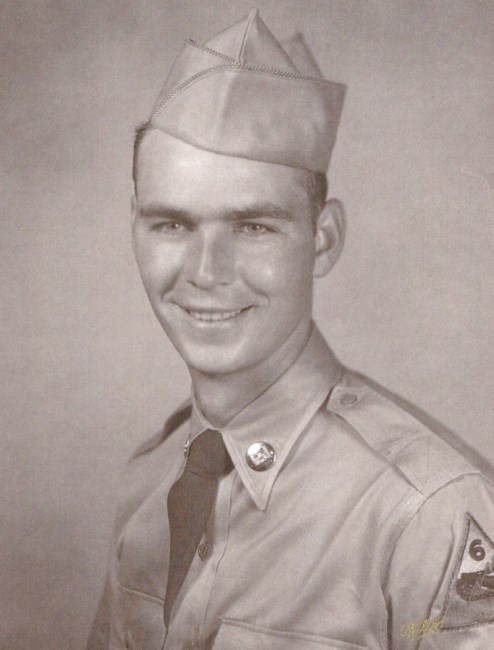 Riley Anderson Duke, age 93, of Olathe, Kansas passed away on Saturday, August 28, 2021. Riley was born July 31, 1928 in Iconium, Missouri to Laura Isabell Duke and Edgar Leo Duke.
Riley is survived by his wife, Vivian Duke; his son Monty Duke (Diane); and his son Kevin Duke (Christie); his granddaughter Christine Walters, his granddaughter Stephanie Perez, his granddaughter Jennifer Vaughn, his granddaughter Caroline Jewett, his grandson Daniel Duke, his granddaughter Katherine Duke, his granddaughter Elizabeth Gerringer and his granddaughter Rebekah Duke.
Riley was preceded in death by his father Edgar Leo Duke and his mother Laura Isabell Duke.
Riley is also survived by his 15 Great-Grandchildren
A graveside service for Riley will be held Thursday, September 2, 2021 from 2:00 PM to 3:00 PM at Olathe Memorial Cemetery, 738 N Chestnut Rd, Olathe, KS 66061.
Serving as pallbearers are Daniel Duke, Collin Gerringer, Loren Walters, Joey Jewett, Derek Perez and Peter Vaughn.
Fond memories and expressions of sympathy may be shared at www.McGilley-Frye.com for the Duke family.
FAMILY

Edgar Leo Duke

,

Father (deceased)

Laura Isabell Duke

,

Mother (deceased)

Vivian Duke

,

Wife

Monty Duke (Diane)

,

Son

Kevin Duke (Christie)

,

Son

Christine Walters

,

Granddaughter

Stephanie Perez

,

Granddaughter

Jennifer Vaughn

,

Granddaughter

Caroline Jewett

,

Granddaughter

Daniel Duke

,

Grandson

Katherine Duke

,

Granddaughter

Elizabeth Gerringer

,

Granddaughter

Rebekah Duke

,

Granddaughter

Riley is also survived by his 15 Great-Grandchildren
PALLBEARERS

Daniel Duke

,

Honorary Pallbearer

Collin Gerringer

,

Honorary Pallbearer

Loren Walters

,

Honorary Pallbearer

Joey Jewett

,

Honorary Pallbearer

Derek Perez

,

Honorary Pallbearer

Peter Vaughn

,

Honorary Pallbearer